AMERICAN SKANDIA ASL II

Click here to order a FREE American Skandia ASL II Kit including prospectus, application and past performance.
Front-End Load:
None
Surrender Charges:
None
Transfers:
Unlimited number of transfers with the first 20 FREE and
$10 for each additional transfer.
Premium Minimums:
$15,000. Add-ons: $100 (Pre-authorized payment plan)
Premium Maximums:
$500,000 without prior company approval
Not Available In:
Available in all states
Max Issue Age:
Unlimited, Joint owners & Contingent Annuitants allowed
Investment Options:
87 choices from 24 different Money Managers
AST Money Market
ProFund VP OTC
ProFund VP Ultra OTC
ProFund VP Short OTC
ProFund VP Bear
ProFund VP Bull
ProFund VP UltraBull
ProFund VP Small-Cap Growth
ProFund VP Small-Cap Value
ProFund VP Ultra Small-Cap
ProFund VP Mid-Cap Growth
ProFund VP Mid-Cap Value
ProFund VP Ultra Mid-Cap
ProFund VP U.S. Governement Plus
ProFund VP Rising Rates Opportunity
ProFund VP Europe 30
ProFund VP Asia 30
ProFund VP Japan
ProFund VP Precious Metals
ProFund VP Biotechnology
ProFund VP Energy
ProFund VP Internet
ProFund VP Financial
ProFund VP Banks
ProFund VP Basic Materials
ProFund VP Pharmaceuticals
ProFund VP Industrial
ProFund VP Consumer Cyclical
ProFund VP Consumer Non-Cyclical
ProFund VP Healthcare
ProFund VP Semiconductor
ProFund VP Real Estate
ProFund VP Technology
ProFund VP Telecommunications
ProFund VP Utilities
AST INVESCO Capital Income
AST INVESCO VIF Technology
AST INVESCO VIF Financial Services
AST INVESCO VIF Telecommunication
AST INVESCO VIF Health Science
AST INVESCO VIF Dynamics
AST Cohen & Steers Realty
AST T. Rowe Price Asset Allocation
AST T. Rowe Price Global Bond
AST T. Rowe Price Natural Resource
AST American Century International Growth
AST American Century Income & Growth
AST American Century Strategic Balanced
AST Gabelli All-Cap Value
AST Gabelli Small-Cap Value
AST Strong International Equity Portfolio
AST MFS Growth
AST MFS Growth with Income
AST MFS Global Equity
AST Lord Abbett Bond-Debenture
AST Neuberger Berman Mid-Cap Growth
AST Neuberger Berman Mid-Cap Value
AST Alliance/Bernstein Growth + Value
AST Alliance Growth and Income
AST Alliance Growth
Evergreen VA International Equity
Evergreen VA Special Equity
Evergreen VA Omega
AST Federated High Yield
AST Federated Aggresive Growth
AST Goldman Sachs Concentrated Growth
AST Goldman Sachs Mid-Cap Growth
AST Goldman Sachs Small-Cap Value
SP Jennison International Growth
AST William Blair International Growth
Gartmore GVIT Developing Markets
AST PIMCO Total Return Bond
AST PIMCO Limited Maturity Bond
AST Alger All-Cap Growth
Wells Fargo Variable Trust - Equity Income
AST PBHG Small-Cap Growth
AST Marsico Capital Growth
AST DeAM Small-Cap Growth
AST DeAM Small-Cap Value
AST DeAM Large-Cap Growth
AST DeAM Large-Cap Value
AST DeAM Small-Cap Growth
AST DeAM Bond
AST DeAM Global Allocation
AST DeAM International Equity
AST Sanford Bernstein Managed Index 500
AST Sanford Bernstein Core value
FT 10 Uncommon Values
Annual Charges:
Administration: 0.15%
M&E Expense: 1.50%
Management: .59% - 1.25%
Maintainance Fee: Lesser of $35 or 2% of account (waived for accounts greater than 100,000)
Required Annuitization:
No forced Annuitization
Death Benefit:
Payable at death of owner during the earliest of the first 10 years or age 90. Pays greater of:
1) purchase payment less withdrawals or
2) the account value 0 (no MVA on fixed accounts). Death Benefit after the 10th year or age 90 will equal the account value (fixed allocations subject to MVA) Guaranteed Minimum Death Benefit - (0 thru 80) 5% annual till 2x premium Or annual ratchet (35bps); 7.2% till 2x premium or annual ratchet (55bps)
Dollar Cost Averaging:
$10,000 minimum account value to participate. Available from any sub-account. From the 1, 2 or 3 year fixed accounts, limited to earnings only or principal plus earnings (must last the entire guarantee period).
Systematic Withdrawals:
100% of value available free of charge. $100 minimum per withdrawal. Amounts allocated to fixed accounts may be subject to a market value adjustment. Systematic withdrawal available subject to $20,000 minimum Account value. Systematic withdrawals out of fixed not subject to MVA.
1035 Exchange Guideline:
Cannot add a 1035 to an existing contract. Can add new money to existing 1035. May exchange two or more 1035's into one contract if submitted at the same time.
To order a FREE American Skandia ASL II Kit including prospectus, application and past performance, fill in this form. (*denotes required field)
Want to see more Variable Annuity Plan Outlines?
Click a link below to review other Showcase Variable Annuities.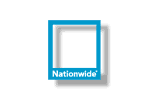 NATIONWIDE BEST OF AMERICA EXCLUSIVE II

HARTFORD LEADERS ACCESS
To contact us:
Tactical Wealth Advisors, LLP
8226 Village Harbor Drive
Cornelius, NC 28031
Phone: 800-944-7730

This site is published for residents of the United States only. Raymond James Financial Advisors may only conduct business with residents of the states for which they are properly registered. Therefore, a response to a request for information may be delayed. Please note that not all investments and services mentioned are available in every state. Investors outside of the United States are subject to securities and tax regulations within their applicable jurisdictions that are not addressed on this site. Contact Thomas Harding at 800-944-7730 for information and availability.